It was great working with the guys from ImageLink Film & Media. They were very professional and we were very happy with the resulting video.
I would be very happy to work with them in the future.
Aileen O'Donnell
M.Q.I.N.S.
ImageLink Film & Media have created a number of marketing videos for our company. They recorded a substantial amount of footage that captured the essence of what our company offers. They then were able to use this footage to create a number of videos for us. We would recommend them to any company requiring marketing video content.
Rodney O'Conner
Rod's Kitchen - Catering Specialists

I just want to thank Derek and the ImageLink Team for helping to create a video record of our live event. I really appreciate it and I learned a lot.
Out of all of the projects that I have worked on this year, it has been the most enjoyable.
Lara Afrazmanech
Trinity College Dublin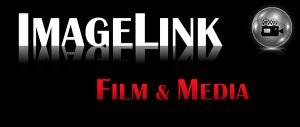 Kandoy House, 2 Fairview Strand, Dublin 3.
Tel: ( 01 ) 902 3549, ( 086 ) 1688 901    |    Fax: ( 01 ) 963 0059     |    Email: info@irishbusinessvideo.com
© Image Link Film and Media 2018. All rights reserved.